Unleash Your Magic Power
The epic real time card battler
you control with your body and mind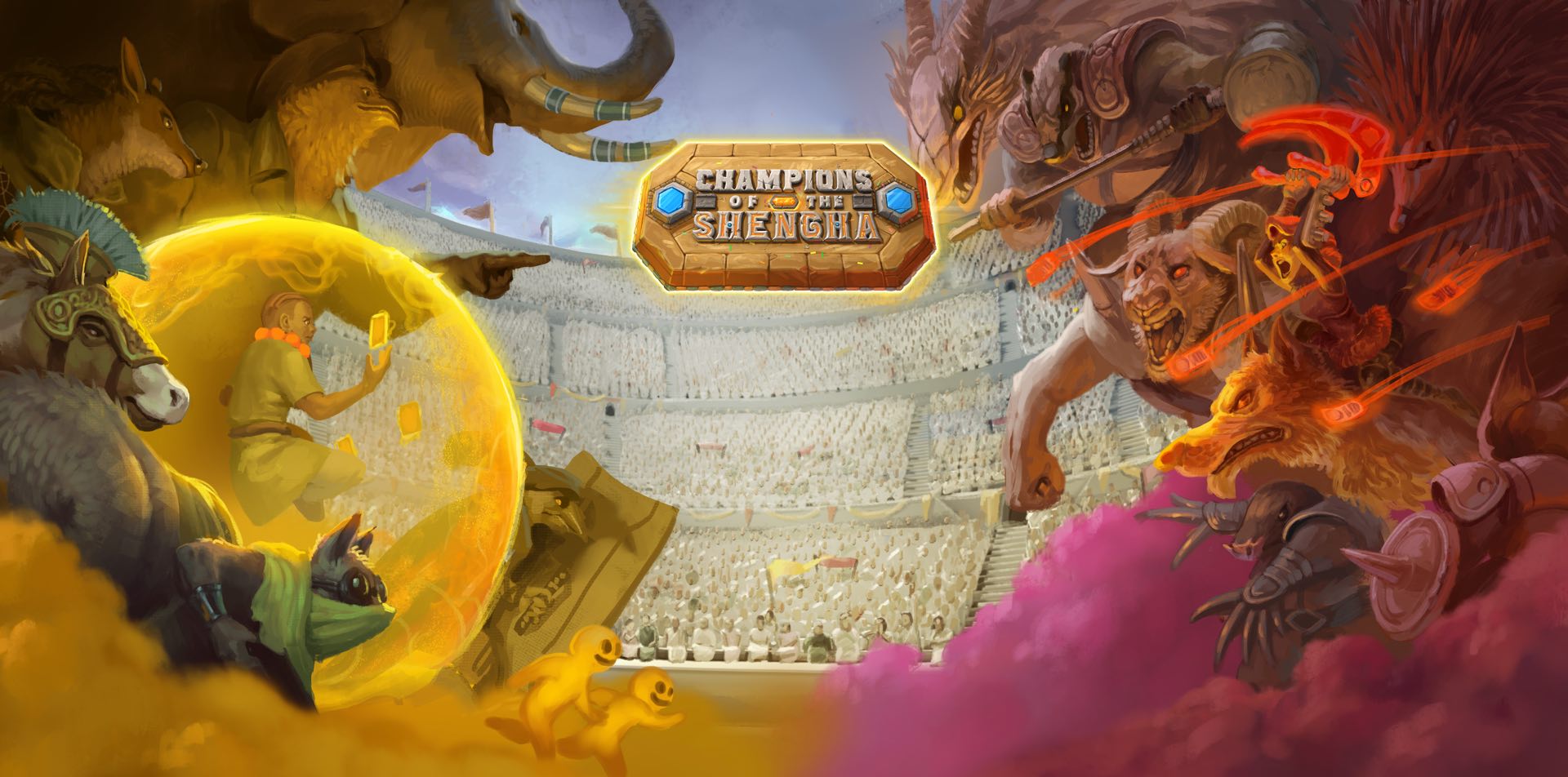 Champions of the Shengha is the only real time card battler where players learn to unlock their inner magic power to cast spells. Grab yourself a heart-rate sensing Magic Transmitter and prepare to duel!
Join one of three unique tribes

Complete your spellbook and build your deck

Forge your cards for boosts in battle

Duel opponents from around the world
Your Magic Transmitter is the link between our world and the Shengha Temple, unlocking the magic within you and sending it straight into battle.
Learn to focus in the heat of a duel and your Magic Transmitter will turn your focus into the Magic Power which brings your cards to life.
Fear
Fear champions tread where others tremble. They summon ghosts and gruesome monsters to strike fear in the heart of their foes.
Joy
At one with their enemy, Joy champions are expert at using their opponent's force against them. They charm their way to victory, casting enchantments and calling enemy creatures to their side.
Fury
Harnessing explosive anger to attack their opponents, Fury Champions are fierce and frenzied. Constant strikes mean opponents never have a chance recover.
Build Your Deck
Collect powerful Spells, monstrous Creatures and legendary Weapons, each with unique artwork and special abilities. Win chests to unlock rare cards and power them up. Customise your eight card deck and try different ways of playing to find your own way to victory.
Jump into weekly seasons of play and battle to the top of the leaderboard to be crowned the most powerful Spellcaster of all.
iOS and Android App
Available on Google Play and Apple App Store.

A fantasy card battling game like no other

Focus your mind and body to win

Players must have a Magic Transmitter to play